Wind Tunnel
Control System
WTCS
For the variety of your measurement tasks
in the vehicle development of all kinds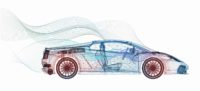 Wind tunnels
Large test facilities for research, development and testing
Wind tunnels play a more important role in the development of all types of vehicles. In this context, wind tunnels are probably the most complex test facilities, fulfilling a wide range of measurement tasks. In the automotive sector, these include aerodynamic, environmental and aeroacoustic wind tunnels. In the aviation sector, there are also supersonic wind tunnels, which are used to simulate extreme environmental conditions.
The Wind Tunnel Control System – WTCS serves as a tool for the complete automation and combination of all units, signals and tasks related to the control of a wind tunnel.
Applications
WTCS offers a wide range of applications in all phases of operation and for a variety of different measurement and testing tasks
Aerodynamics

Aerodynamics plays a major role in today's vehicles, since it has a significant effect on the drag coefficient and thus on the fuel consumption and noise development of a vehicle. It is particularly decisive in motor sports, where, along with other aspects, it determines victory or defeat.

Exhaust gas measurement / WLTP

Concern for our environment and health is driving us to produce to ever cleaner standards. To ensure that this can be tested under reproducible conditions, exhaust gas measuring equipment is installed in some wind tunnels to determine the vehicle's consumption under precise driving conditions. The exhaust emission standards here include, for example, the WLTP, which has strict specifications.

Acoustics

In addition to the necessary tests, comfort should not fall by the wayside. Therefore, the measurement of vehicle acoustics is also of great interest. Material use with regard to noise development can thus not only be optimized on the computer, but can also be measured in a reproducible manner in the test facility.
Automobile, motor sports, train, airplane

There are no limits to the imagination, but only measurement shows the real benefit. It does not matter what type of vehicle is being tested, measured or developed. The measurement should only be reproducible and close to reality. In many respects, wind tunnels are much better suited for this than classic test drives, which only provide a snapshot.

Environment simulation

In order to be able to test under realistic, demanding environmental conditions, such as those found in deserts and snowy regions, environmental wind tunnels offer the perfect simulation options. Herewith the test of the vehicle for the qualification of the thermal management can be realized easily and in a reproducible way.

New construction, modernization, extension

Due to the modular structure, manifold interfaces and extension possibilities, there are hardly any limits for WTCS when it comes to connecting your wind tunnel, and nothing stands in the way of using it for your wind tunnel.
What our customers say
The long-standing partnership and reliable cooperation with S.E.A. enables us to always be ready for our customers and to remain pioneers in the field of automotive wind tunnel applications.

Benefits
Why you should choose our Wind Tunnel Control System – WTCS:
Cost optimization
By using WTCS, our trained team will provide you with a cost-optimized solution.
Everything from one source
Requirements analysis, specification and implementation of the control system: all this from a single source.
Efficiency
Thanks to our many years of experience in the wind tunnel sector, in addition to the connection of new buildings, the modernization of old systems and the replacement of obsolete measurement and control technology can also be realized without any problems.
Time savings
From method development to test preparation to the report: this is all part of the WTCS. Therefore, this saves time and money when performing your experiments and increases the quality and reproducibility.
Reproducibility
By uniquely mapping your processes and storing the test data, each test is reproducible.
High Quality
The integrated test data management and sequence control allows you to work flexibly and with little training effort due to a simple configuration. Thus, the use of WTCS increases the quality of your work.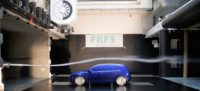 Simulation of environmental parameters
With WTCS, S.E.A. Science & Engineering Datentechnik GmbH und Werum Software & Systems AG developed a control system for wind tunnels that meets this requirement.
Air resistance, thermal management, climate control and noise generation are important parameters that are evaluated by wind tunnels in many fields of application and in many industrial sectors.
The simulation of these environmental parameters requires flexible systems for measuring and determining experimental parameters. Whether aerodynamic, climatic or acoustic wind tunnel – operators and users are interested in using the time in the wind tunnel as efficiently as possible for the measurements. They have high expectations of both the configurability and flexibility of the guidance and control system and the data acquisition and control components. Secure data management and high test throughput are required.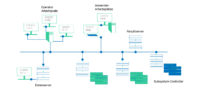 System architecture
With WTCS, a platform was created whose system architecture serves the following requirements, among others:
Independence from the main tasks of the wind tunnel (e.g. aerodynamics, climatic or supersonic wind tunnel).
Flexibility, modifiability, expandability of hardware and software
High availability and high data throughput
Openness and flexibility, especially with regard to the used
– measurement technology
– control systems
– test procedures
Integration of existing infrastructure
Reusability
WTCS is scalable
This applies both to the measurement hardware and computer infrastructure
as well as to the software with powerful client/server applications and multi-user capability.
The modular WTCS architecture allows subsequent expansion of the wind tunnel without structural changes.
Special interfaces for software and hardware extensions of the application complete the product.
The WTCS concept allows the system properties to be adapted to the requirements of the respective wind tunnel already by selecting the modules and integrating external hardware or software components via a plug-in concept.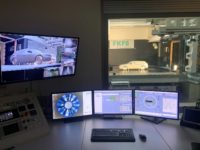 Functions
WTCS has a range of functions that are needed in any wind tunnel for configuration, operation and maintenance
Dialogs and user interfaces fit seamlessly into the modular concept. Communication interfaces are used to exchange information with the system via a central data server. This ensures that dialogs are independent of the actual installed type of the individual subsystems and represent them on a functional level.
Additional functions
Open interfaces in hardware and software allow the integration of system-specific additional functions such as user dialogs of the subsystem modules. The open architecture ensures that dialogs and interfaces can be adapted to the customer's requirements and, if necessary, distributed across multiple systems. All dialogs are integrated into a common framework and offer a uniform look-and-feel.
Why S.E.A.?
Flexibility
Contact us at any stage of the life of your wind tunnel. Our spectrum ranges from planning your control system to modernizing or expanding your wind tunnel as well as individual components to replacing individual controls of your subsystems. Together with you, we specify the requirements and handle the realization.
Customer orientation
There is no such thing as can't. We will also find the right solution for your measurement, control or regulation task. Just ask us. Our competent staff will be happy to advise you on how to solve your problems. This is how, among other things, the Automatic Defrost Analysis and the frontal area measurement system CPPMS came into being.
Service
Continuous improvement and further development of our products also for future software platforms are part of our service. Maintenance and support also belong to our daily business. We offer a variety of models for this, from on-call service to third-level support.
Technical competence
Wind tunnel control systems have been with us for more than 20 years. A wide range of applications from aviation to Formula 1 to the wind tunnel for production vehicles or the wind tunnel center with the most diverse measurement tasks to the individual test bench or model wind tunnel in research and development are part of our customer spectrum.
Selected project examples

Vehicle aeroacoustics wind tunnel and model wind tunnel
The modern vehicle aeroacoustics wind tunnel and the model wind tunnel are used for aerodynamic and aeroacoustic investigations on behalf of the University of Stuttgart.
Like the vehicle aeroacoustics vehicle wind tunnel, the 1:4/1:5 model wind tunnel has a horizontal air flow with an open ¾ free-flow test section (Göttingen-type wind tunnel). In order to represent the airflow conditions of a vehicle driving on the road as realistically as possible, road travel with rotating wheels and moving ground is also simulated in the model wind tunnel. This is done using a 5-band system, consisting of a center-belt and four wheel drive units, in combination with boundary layer suction system.
A fully automated model manipulator is available for placement of the models. Flow field measurements with Particle Image Velocimetry (PIV) or single and multi-hole probes can be performed with the traversing device. The flow temperature is controlled to constant values by means of a heat exchanger, which guarantees the stability of plastillin models. A model preparation room with plastilline oven and suitable modeling tools is available for preparing plastilline models, and both frontal area measurements and 3D surface scans can be performed in the model wind tunnel.

Aerodynamics wind tunnels
OUR TWO WIND TUNNELS EMBODY INDUSTRY-LEADING TECHNOLOGY. PRECISE INTERACTION WITH OUR OTHER SERVICES ENSURES MAXIMUM SPEED, ACCURACY AND TARGETING.
At TGR-E, we place the highest value on flexibility and maximum accuracy. That is why High-Speed Data Acquisition (HSDA) and Continuous Motion Systems (CMS) are available in both wind tunnels.
In CMS mode, a user-defined program that modifies ride height, yaw, roll, and steer, as well as individual pre-load, provides continuous motion along a predefined trajectory, while the HSDA system continuously collects data at high frequency.
This enables realistic road or race track analysis, reducing channel time by up to 70% compared to traditional motion and data acquisition systems, and maximizing the amount of useful data obtained from each individual test.