MAKE YOUR TEST BENCHES AND TEST SYSTEMS FIT
Retrofit
FOR INDUSTRY 4.0 AND THE FUTURE

Your requirement
You have a test bench or test stand that is getting on in years and no longer meets current requirements?
Then our retrofit expertise is the ideal solution for you!
The benefits for you:
By retrofitting your test stand, you can save time and money by avoiding expensive new purchases. By replacing only individual system components, you will once again have modern and reliable equipment that meets current standards. Improving the automation and updating the control of the test stand will increase productivity and reduce the risk of failure.
Short project duration and thus fast availability
Modern user interfaces and increased productivity
Improvement of technical features such as data acquisition, data exchange and performance
Security against cyber attacks
What do we mean by that…
Replacement of individual assemblies up to complete control cabinets
Retrofitting or rebuilding existing control systems with the peripherals
Adaptation or upgrade of your control or measurement software to the current state of the art
Integration of sensor technology and data acquisition
Networking & communication to integrate the test stand into your manufacturing network to exchange information with their other systems
Data analysis & processing to detect patterns, allow prediction of failures or optimization of test procedures.
Remote monitoring & control of the test stand. This enables efficient maintenance & troubleshooting & optimal utilization of the test bench.
Security and data protection: protect the test stand from unauthorized access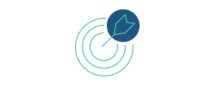 You define the goal …
Our retrofit service is tailored to your specific requirements. We look forward to meeting your requirements, regardless of the size of the test stand or the specific purpose, be it a large-scale test stand, component testing in development or production, or automated test center. We work closely with you to ensure we meet your expectations and provide you with a customized solution that meets your needs. As a company, we specialize in providing customized solutions for various industries.
How do we go about it and what can you expect …
We will analyze your current equipment and identify the components that need to be updated or replaced to improve the performance, safety and accuracy of your dyno.
Our experienced team of engineers and technicians can take a variety of steps to improve the functionality of your test stand. These include installing new sensors and gauges, replacing obsolete parts, and updating control software and hardware.

What our customers say
The long-standing partnership and reliable cooperation with S.E.A. enables us to always be ready for our customers and to remain pioneers in the field of automotive wind tunnel applications.
Herr Felix Wittmeier,
FKFS

Contact form
Do you have any questions?